When it comes to plan your holiday in Greece and look for a private villa Greece, we are always there to serve you with the best options.
Our entire team of professionals is highly committed to:
Whether you are looking for Mykonos villas, private pool villa Greece, or infinity pool Greece villa, we always got your back. We will always help you in finding the ideal luxury rental villa Greece.

We can offer you full and personal services, including rent villa Greece, VIP concierge services, security services, car rental services and many more. This all is just meant to make your overall Greece tour completely hassle-free.

We are always open and strive to adapt to any of your demands regarding rental villa Greece. However, if you are overwhelmed with available choices, we are always happy to make suggestions as well.

We also make sure to deliver our worthy clients the best local knowledge. By this, it will become easier for them to make the most out of their Greece tour.

We prefer to create a long-lasting bond with our clients by providing them essential help at each and every step of the Greece tour as we are here to stay. 
Overall, we pride ourselves in offering highly personalized and best experience to our clients in Greece with our luxury villa rental solutions combined with other incredible services.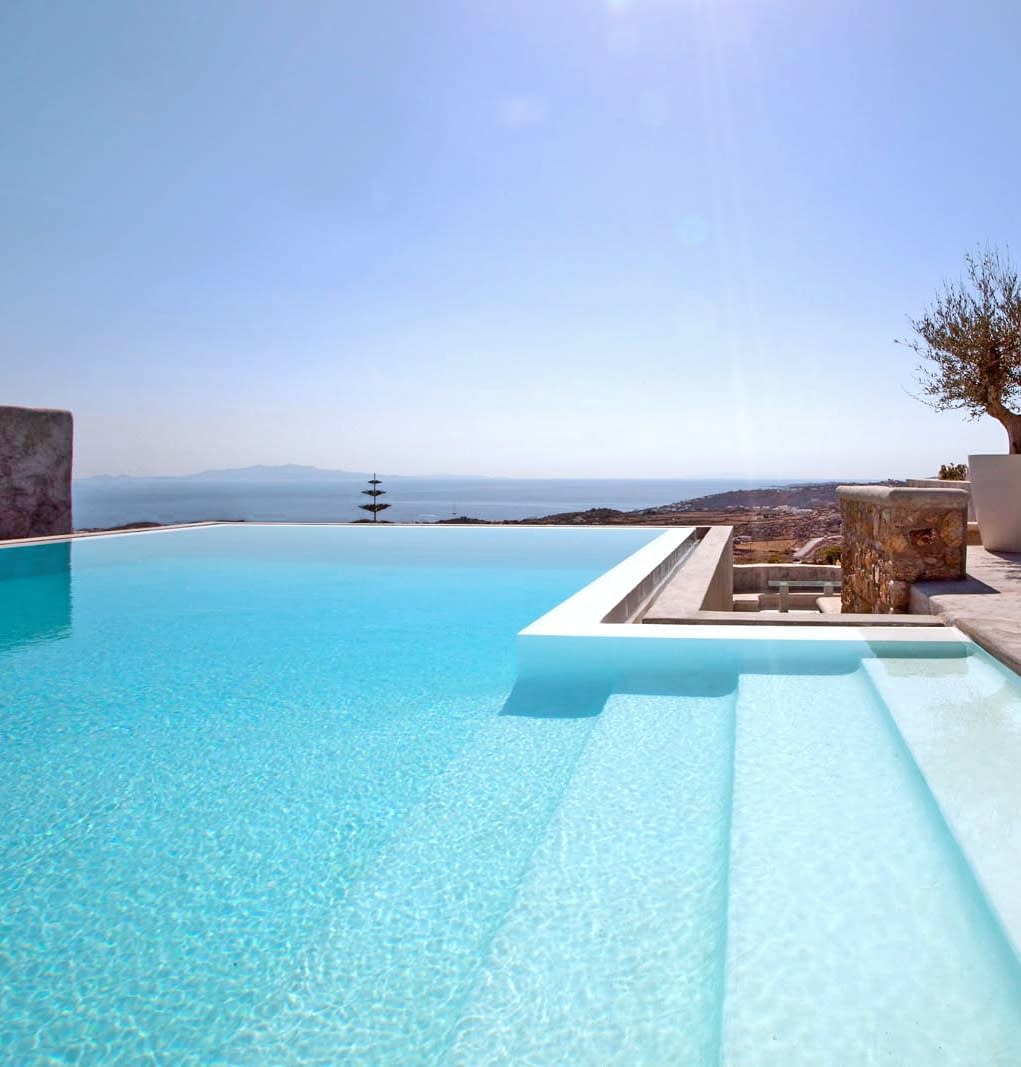 Why choose us

An all-in-one solution
We will not only help you with a villa, whether it be a privacy villa Greece or Mykonos Villas, as per your needs and requirements. Even more, we can even compliment that with incredible concierge services as well, if you demand.
A talented team
We are working with a team of experienced and hard-working professionals who are highly dedicated to make your holidays in Greece the best. They know how to help you in finding what exactly you are looking for in Greece. Even more, they are never reluctant to provide you with any help you want during your stay in Greece islands.
Competitively priced services
We always make sure to offer our valuable clients highly competitive pricing plans so that your tour to Greece won't disturb your budget at all. By this, you will certainly be able to have a stress-free and relaxing experience here with ease.
What makes us special
We are aspiring to meet and exceed your expectations in terms of rental villa Greece as well as to offer guidance to an amazingly luxury travel experience.
Our rental villa Greece team can do much more than just pairing you with the right rent villa Greece to spend your holiday here. Whether you want private pool villa Greece, an infinity pool Greece villa, a privacy villa Greece or Mykonos villas, we can let you find anything.
Even more, we work hard to explore all the possible options together and offer private villas in Greece with exceptional concierge services.
Our services are perfectly tailored as per your holiday in Greece needs until you are satisfied and happy with our rent villa Greece services.
Passion to serve
Trust our experienced team with your most valuable time: your holiday in Greece. We make sure to provide you with an experience beyond your expectations in the best possible way.
Do you want to know more about the services of Golden Villas Greece? Or have a question to ask us? Just feel free to get in touch with our team of professionals. We are always here to answer your concerns and queries in most professional manners.